Shopping Basket
Your Basket is Empty
There was an error with PayPal
Click here to try again
Thank you for your business!
You should receive an order confirmation from Paypal shortly.
Exit Shopping Basket
| | |
| --- | --- |
| Posted on 24 April, 2016 at 23:10 | |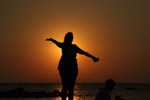 Words are one of the most powerful things we have on this earth. Words can bring destruction or they can bring peace. Words have ended wars, saved souls, joined couples in holy matrimony, brought families together and is the reason why some of us are here,(our Father's did some sweet talking). When you get right down to it, if it wasn't for spoken words this earth and everything in it including man would not be here today.
In Genesis the Bible declares that God spoke the words "Let there be light" and the light formed and the darkness couldn't conceive it. That means, words held great weight from the very beginning of existence, and have not lost its power. Words shape how we think and in turn affect who we are now, and who we will become.
I believe that a conversation can interrupt and change your life negatively or positively. I know people who sat down with their spouse and had a conversation, and the end result , they ended up divorced. There are some people who had a conversation with a Doctor and it threw them and their family in a state of panic. There are some people who started new careers and started their own businesses, simply because a conversation they had. A conversation have sent drug addicts to rehab and pulled prostitutes off the street, and sent them home. I have had conversation with people about Jesus Christ and they went from a nonbeliever to a believer, due to that conversation. There are people who change their eating habits because of a conversation they had about their health. I'm telling you words are powerful and they have proved themselves to be, before we started walking on this planet.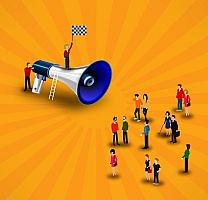 That's why I believe that most of us are one conversation away from entering into our purpose and destiny. No seriously, I truly believe that because some of us have not done so yet, because we haven't heard that we could. The Bible says faith comes by hearing; sometimes you have to hear that you have the strength, power and ability to do anything you set your mind to. Sometimes you need to have a conversation with someone to remind you of where you have been, and how far you came already. I also find it interesting when people whom I know to be strong and powerful, consider themselves weak. When I have a conversation with them and make the statement I want to be strong like you, they always reply "You think I'm strong." I would run down the list of all the things they've been through, and point out the fact their still standing! Let me tell you after I have had these conversations I've seen these same people walk tell with their heads lifted. The same people who didn't consider themselves strong, are now walking in their strength and empowering others to do the same. That's powerful, because that means words have a trickle-down effect!
Words swing people into action and get them moving into their purpose. The Bible tells the story of the prodigal son, who spoke a word to himself and changed his life. If you don't know the story here's a quick recap, this young man went to his father and asked for his inheritance before his father had passed on. His father honored his request and gave him his inheritance, and he blew it all on foolishness (that's a nice way of putting it). This young man ended up working for someone in their pig pen (talk about from richest to rags), and desired to eat the same food as the pigs. One day this young man had a conversation with himself and said, my father have a big house with plenty of food and servants. I rather go and be his servant then stay here. Listen after he had that conversation with himself the Bible says he got up and journeyed his way back home. When he arrived his father rejoiced and took him back in and restored his sonship.
I could tell you countless stories about how a simple conversation changed my life and thrust me into my purpose. That's why I believe God gave me the Girl Talk Summit, because He knows I understand how impacting words are. Girl Talk summit is a summit where I gather some amazing women to deal with the issues we deal with as women and how we can overcome them. When I tell you its life changing I kid you not. Last year the women who attended were blessed and I believe God is going to do something even greater this year. If you're a woman, you don't want to miss this Summit on June 4th, 2016 at the Residence Inn in Bronx, NY.
People of God listen you're one word, one conversation away from walking into your purpose. Let's continue to ask the Lord for ears to hear what the Spirit is saying to us concerning our next step in life. To all the women meet me on June 4th, 2016 because I believe the words that you hear is going to impact and change your life!
I Love You With The Love Of The Lord
Evangelist Frances L. Banks
Register For The Girl Talk Summit Today It's Going To Be Epic!   click on the link http://www.thewomenonthewall.com/girl-talk-summit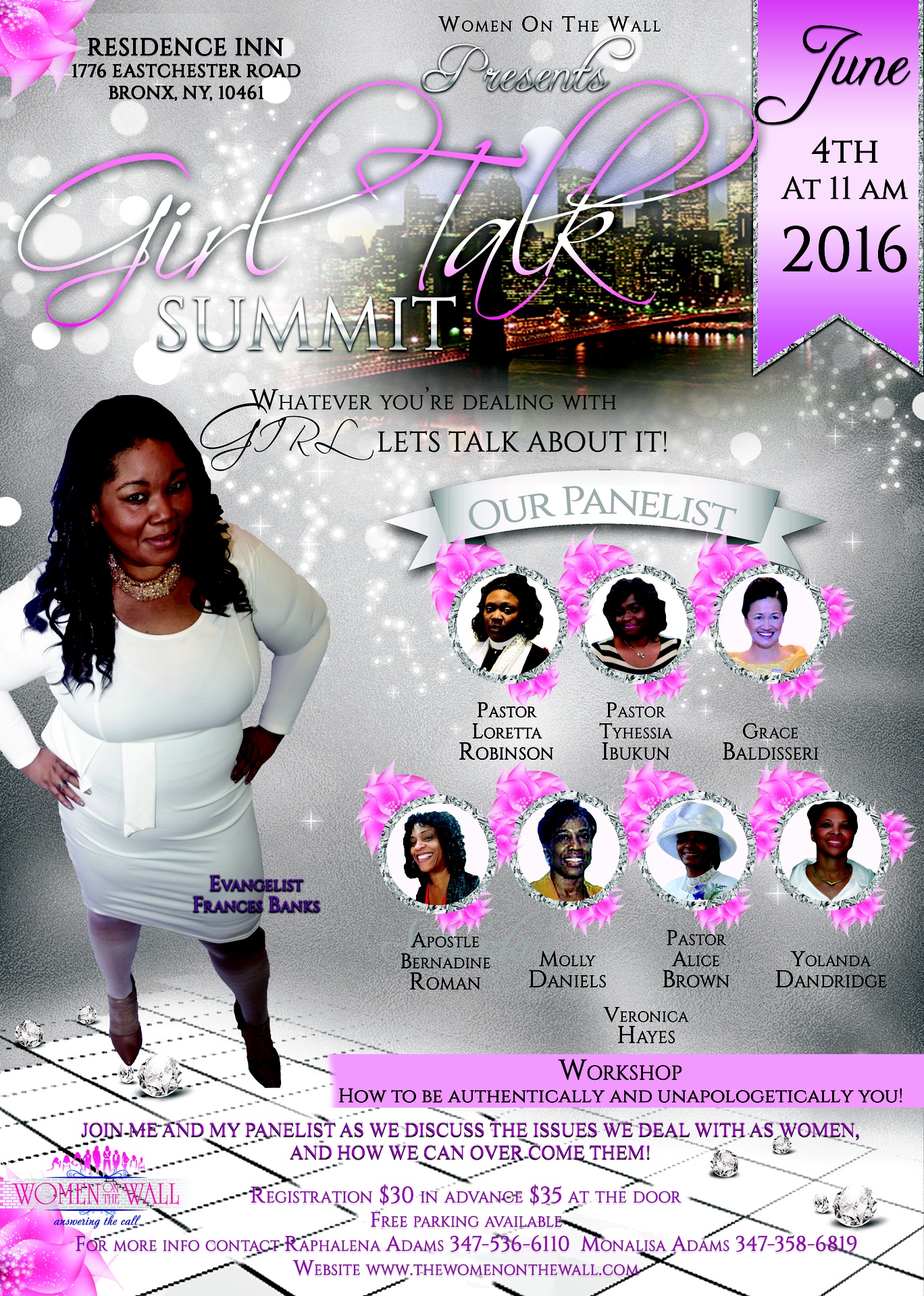 Categories: Weekly Word
/